7 CEUs Incl. 1.5 Ethics & 1 Hr Mandatory Reporting
$229
Attend
Live Stream
At Your Desk
Approved for Social Workers, Case Managers, MFTs, LPCs, Addictions Professionals
Need help? Call Leslie: 630-234-0164
Event Description

IMPORTANT: 2023 Fall Social Work Institute will be LIVE STREAM/VIRTUAL to your desk ONLY. There will be no in-person attendance.

Established in 2004, the Fall Social Work Institute was designed to extend the availability of "CEU" focused continuing social work education to the three different regions in our primary geographic territory. The Institute convenes annually in September offering a 7 hour continuing education credit package. This year, our conference will be broadcast virtually to all attendees on the same date. The Fall Social Work Institute offers a smaller, more intimate setting for your learning experience.
Curriculum & Agenda – September 22
ALL TIMES CENTRAL STANDARD
TIME (CT)
PROGRAM INFO
7:45 am – 8:00 am
Sign In/Log In
8:00 am – 8:15 am
Conference Orientation
8:15 am – 9:45 am

Keynote Presentation:

Hell NO we won't change:
Motivating Change in Complex Trauma Survivors (1.5 hrs)

Robert Rhoton, PsyD, Psychologist, LPC
CEO Arizona Trauma Institute

Complex trauma survivors often experience profound and pervasive effects that can impact their ability to stay motivated in treatment. Complex trauma, also known as chronic or relational trauma, involves experiencing multiple and prolonged traumatic events, often in the context of relationships or a caregiver system. The strategies that organically emerge to preserve safety, reduce threat and arousal have become automatic (auto-pilot) behaviors that often interfere with the transformation process. During this 90-minute presentation, you will learn the five basic reasons motivation is a challenge for both the client and the helper in treatment and how to enhance "motivation" in treatment.

Learning Objectives:

Avoidance and numbing: Trauma survivors often develop coping strategies such as avoiding or numbing difficult emotions, thoughts, or memories. This can make it challenging to engage in therapy, which requires facing and processing these experiences. As a result, survivors may feel overwhelmed, disconnected, or disengaged from the therapeutic process.
Trust issues: Complex trauma can shatter a person's sense of safety and trust in others. This can make it difficult for survivors to trust their therapist or the therapeutic process, leading to resistance or avoidance of therapy. In addition, some survivors may have a history of being mistreated or retraumatized by mental health professionals, which can increase their reluctance to engage in treatment.
Shame and self-blame: Survivors of complex trauma may struggle with intense feelings of shame and self-blame, believing that they are responsible for the trauma they experienced. This can lead to self-doubt, low self-esteem, and a sense of unworthiness, which can make it difficult to engage in treatment or believe that recovery is possible.
Overwhelming emotions: Complex trauma survivors may struggle with intense and overwhelming emotions, such as fear, anger, shame, or guilt. These emotions can be triggered by therapy sessions, making it difficult for survivors to stay engaged and motivated in treatment. Additionally, some survivors may struggle to regulate their emotions, making it challenging to tolerate the distress that can arise during therapy.
Multiple or co-occurring issues: Survivors of complex trauma often have multiple or co-occurring issues, such as depression, anxiety, substance abuse, or physical health problems. These issues can be interconnected, making it difficult to address them separately. As a result, survivors may feel overwhelmed or discouraged by the complexity of their treatment needs.

9:45 am – 10:00 am
Break
10:00 am – 11:30 am


Ethics in the Clinical Relationship (1.5 hrs Ethics)

Mark Sanders, LCSW, CADC

Mark Sanders, LCSW, CADC is a nationally-recognized clinician and educator. During this program, Mark addresses critical ethical principles that guide ethical decision making in clinical relationships.

Objectives: By the end of this workshop, you will:

Be able to utilize 8 principles which can guide ethical decision making
Be aware of how counselor unfinished business can impact ethics
Be able to establish healthy boundaries in the clinical relationship
Be aware of 5 types of transference and how they can impact ethics
Be able to use countertransference as a gift to avoid ethical dilemmas
Be able to terminate the clinical relationship in an ethical manner

11:30 am – 12:45 pm
Lunch (on your own)
12:45 pm – 2:15 pm


Sexual Offenders:
Clinical Treatment & Recovery, Challenges & Successes (1.5 hrs)

Marie Romeo, MSW, LCSW

Learning Objectives:

Address the challenges in working with clients who have engaged in sexual abuse.
Explore why is it important to work with individuals who have used sexual abuse.
Discuss best practices in working with the sexual offender population.
Discuss self-care, including recognizing clinical bias and identifying secondary trauma and compassion fatigue.

2:15 pm – 2:30 pm
Break
2:30 pm – 4:00 pm


Everyone Dies, It's Inevitable! (1.5 hrs)

Nancy H. Betker, MSW
Compassion & Choices – Chicago

Denial, avoidance, family scripts and promises, unfinished business, and failure to prepare are all strikingly familiar issues surrounding death and dying and family systems. This program presents counseling methods and resources that make discussing and planning for the reality of "your inevitable death" a positive supportive process.

Learning Objectives:

Address psycho/social barriers to talking and planning about our inevitable death
Define the medical landscape of end-of-life options
Become familiar with and know why basic paperwork helps avoid conflict and guilt around death
Learn how to introduce the topic of preparation to clients and your own loved ones
Provide free resources for participants and their clients

4:00 pm – 4:15 pm
Break
4:15 pm – 5:15 pm


Child and Elder Abuse & Neglect-Mandatory Reporting (1 hr Mandatory Reporting)

Nicole Miller, LCSW

Social workers are one of many professions that bear the responsibility of being mandated reporters. Current research presents both the necessity & impact of increased mandated reporting in our society. While it serves to protect the most vulnerable populations, it can also create a culture of fear and mistrust. This workshop identifies your professional responsibilities and both the benefits and the challenges associated with mandated reporting, while also distinguishing region-specific regulations.

Learning Objectives:

Identify the necessities and barriers associated with mandated reporting.
Recognize the need for balancing reporting and protecting patient rights, confidentiality and rapport.
Navigate the legal obligations as required by one's region/state.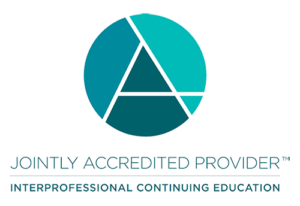 CONTINUING EDUCATION CREDIT
Continuing Education Productions /CEP
2023 Fall Social Work Institute
September 22, 2023
Virtual
Joint Accreditation Statement
In support of improving patient care, this activity has been planned and implemented by Amedco LLC and Continuing Education Productions. Amedco LLC is jointly accredited by the Accreditation Council for Continuing Medical Education (ACCME), the Accreditation Council for Pharmacy Education (ACPE), and the American Nurses Credentialing Center (ANCC), to provide continuing education for the healthcare team. Amedco Joint Accreditation #4008163.
Social Workers (ASWB) Credit Designation:

As a Jointly Accredited Organization, Amedco is approved to offer social work continuing education by the Association of Social Work Boards (ASWB) Approved Continuing Education (ACE) program. Organizations, not individual courses, are approved under this program. State and provincial regulatory boards have the final authority to determine whether an individual course may be accepted for continuing education credit. Amedco maintains responsibility for this course. Social Workers completing this course receive 7.00 Clinical hours, including 1.50 Ethics, 1.00 Mandatory training continuing education credits.
SOCIAL WORKERS
The following state boards accept courses offering ASWB ACE credit for Social Workers: AK, AL, AR, AZ, CA, CO, CT, DC, DE, FL, GA, HI, ID, IL, IN, IA, KS, KY, LA, ME, MD, MA, MI, MN, MS, MO, MT, NC, ND, NE, NH, NM, NV, OH, OK*, OR, PA, RI, SC, SD, TN, TX, UT, VT, VA, WA, WI, WV*, WY
*OK: Accepts ASWB ACE for live, in-person activities but not for ethics and/or online courses.
*WV: Accepts ASWB ACE unless activity is held live in West Virginia.
LPCs/LICENSED PROFESSIONAL COUNSELORS
The following state boards accept courses offering ASWB ACE credit for Counselors: AK, AR, AZ, CA, CO, CT, DC, FL, GA, IA, ID, IL, IN, KS, MA, MD, ME, MO, ND, NE, NM, NH, NV, OK*, OR, PA, TN, TX, UT, VA, WI, WY
AL: Activities without NBCC approval may be approved upon receipt of documentation prior to the activity BEFORE the event. No approvals afterward by the board.
MI: No CE requirement
MFTs/MARRIAGE AND FAMILY THERAPISTS
The following state boards accept courses offering ASWB ACE credit for MFTs: AK, AR, AZ, CA, CO, FL, IA, ID, IN, KS, MD, ME, MO, NC, NE, NH, NM, NV, OK*, OR, PA, RI, TN, TX, UT, VA, WI, WY
AL MFTs: Credits authorized by NBCC or any other state licensing agency will be accepted.
MA MFTs: Participants can self-submit courses not approved by the MAMFT board for review.
MI: No CE requirement.
ADDICTIONS PROFESSIONALS
The following state boards accept ASWB ACE credit for Addictions Professionals: AK, CA, CO, CT, GA, IA, IN, KS, LA, MO, MT, ND, NM, NV, OK, OR, SC, WA, WI, WV, WY
CASE MANAGERS
This program has been pre-approved by The Commission for Case Manager Certification to provide continuing education credit to CCM® board certified case managers. The course is approved for 7.00 CE contact hour(s).
NEW YORK SOCIAL WORKERS

NY-SW Credit Designation Statement
Amedco SW CPE is recognized by the New York State Education Department's State Board for Social Work as an approved provider of continuing education for licensed social workers #0115. 7.00 credit hours.
Registration Options
Register by Fax: (866) 929-1217
Register by Email: lesliea@socialworkfoundations.com
Register by Mail:  Fall Social Work Institute, PO Box 110, Westmont, IL 60559
Make check or Purchase Order payable to:
Social Work Foundations
Tax ID # 64-0844253
Method of Payment:
Check, Money Order or Credit Card
(Visa, Master Card, American Express, Discover)
Refund Policy: NO registration refunds. All registrations are final. Substitutions allowed.
ADA Accommodations: If you require special accommodation or support of any kind to attend this conference, please contact Wallace Long at 228-424-2956.

Social Workers – See complete SW CE info below

7 Continuing Education Credit Hrs. Including Ethics and 1 hr Mandatory Reporting