13 CEUs Incl. 3 Hrs Ethics & 1 Hr Mandatory Training/Alzheimer's Disease
$293
Attend
In Person or Live Stream
At Your Desk
Approved for Social Workers, Case Managers, MFTs, LPCs, Addictions Professionals
Need help? Call Leslie: 630-234-0164
Event Description

IMPORTANT: Choose your method of attending – either IN-PERSON ON-SITE or LIVE STREAM/VIRTUAL to your desk.
Curriculum & Agenda – August 17-18
ALL TIMES CENTRAL STANDARD
TIME (CT)
PROGRAM INFO
7:45 am – 8:00 am
Sign In/Log In
8:00 am – 8:15 am
Welcome and Conference Orientation
8:15 am – 9:45 am


Keynote Presentation:

Healing Anxious Kids & Their Families 

Dr. Sells is recognized as one of our nation's most effective Family Trauma therapists. His treatment model produces powerful results and is highly "teachable."

Keynote Focus:

Do you know that anxiety travels in families? As children become more anxious, so do their parents and family.

When this happens, the anxious parent often fuels their child's anxiety disorder through what is called "overaccommodation."

This occurs when parents insulate their child's distress and discomfort entirely. In turn, the child does not learn how to cope with anxiety or learn tools to manage it in the long term.

Learning Objectives:

Learn why treating anxiety only with individual treatment and not also family therapy will lead to constant relapse
Identify how anxious parents fuel a child's anxiety disorder through "overaccommodation"
Use tools to stop overaccommodation and use with your clients
Identify the underlying causes for anxiety through "undercurrents" and "strongholds"

9:45 am – 10:15 am
Break / Vendor Networking
10:15 am – 11:45 am


"Slowing Down to Speed Up:"
The Self-Care Investment (1.5 hrs Ethics)

Evisha Ford, Ed.D, LCSW

The practice of self-care is an after-thought for many social workers because it is understood as superfluous and optional. This workshop is designed to underscore the critical importance of self-care and its theoretical framework.

Learning Objectives:

Reframe Self-Care as an investment in productivity and effective practice
Understand the neuroscience that supports the need to slow down to speed up innovation
Identify some practical strategies for daily care to support their on-going well being
Gather impact of self-care on personal growth

11:45 am – 1:15 pm
Lunch (on your own) / Vendor Networking
1:15 pm – 2:45 pm


Therapeutic Story Telling:
A Powerful Clinical Tool


Michelle Crandell, LCSW

Learning Objectives:

Get a better understanding of the uses of storytelling as a therapeutic tool
Increase their own repertoire of therapeutic stories
Recognize the difference between useful stories and non-therapeutic stories
Learn to reframe clients' stories to help them change negative beliefs to more positive ones
Improve their ability to select stories appropriate to clients' needs and situations

2:45 pm – 3:00 pm
Break / Vendor Networking
3:00 pm – 4:30 pm


Suicidal Clients:
Ethical Considerations & Risk Management (1.5 hrs Ethics)

Diane Bigler, MSW, LCSW, LSCSW

The proper management of suicide risk in clients is one of the most important skills for clinicians to possess. This presentation will highlight common ethical principles that relate to our responsibilities in working with suicidal clients. Case studies will highlight ethical and unethical approaches. The "Gold Standard" for ethical suicide care will be presented.

Learning Objectives:

Demonstrate knowledge of three NASW ethical principles related to supporting suicidal clients
Explain proper ethical and clinical guidelines related to suicide
Evaluate case studies to identify relevant social work ethics, values, and principles
Appraise unique suicide case studies and formulate clinical judgments about best practices

4:30 pm – 4:45 pm
Break / Vendor Networking
4:45 pm – 5:45 pm


Alzheimer's Disease:
An Inside Look (1 hr Mandatory Alzheimer's Disease Training)

Jonna Phelps, LCPC, CMC, CDP, CADDCT

This program meets the requirements of Public Act 102-0399, amending the Department of Professional Regulation Law of the Civil Administrative Code of Illinois, adding Section 2105-365 which requires that health care professionals to have one hour of continuing education training on the diagnosis, treatment and care of individuals with Alzheimer's disease and other dementias per renewal period.

This program will define Alzheimer's Disease and related dementia.  Reversible and irreversible causes will be explored as well as the clinical issues related to those conditions.  This program will explore resources for diagnosis, prognosis, and treatment options along with nonpharmacological approaches to symptom management.

Learning Objectives:

Participant will be able to define dementia, understanding reversible and irreversible causes
Participant will gain an understanding of the diagnosis, prognosis, and treatment of Alzheimer's disease and related dementias
Participant will gain an understanding of treatment options and current strategies for disease management
Care plan development: documentation to meet individual needs with realistic goals and objectives
TIME (CT)
PROGRAM INFO
7:45 am – 8:00 am
Sign In/Log In
8:00 am – 8:15 am
Welcome and Conference Orientation
8:15 am – 9:45 am


Keynote Presentation:

Breast Augmentation, Reconstruction, & ExPlant Patients:
The Overlooked Psychosocial Needs


Amanda Savage Brown, Ph.D, Human Genetics, MSW, LCSW
Founder, Busting Free Health Coaching
Author: Busting Free
ABC Nightline News; 3/23

Breast implants were previously marketed as medical devices that women could safely keep for life. The FDA now cautions that breast implants are not lifetime devices.

This increased awareness of the temporary and problem-prone nature of breast implants affects the psychosocial well-being of the millions of women who opted for breast implants to augment, restore, and reconstruct this highly sexually objectified part of their bodies.

Women with breast implants now live under the mental shadow of more surgeries and surgical risks; this can be particularly problematic for women who endured rigorous breast cancer treatments, develop surgical anxiety, or experience declining health. While living with breast implants, women may develop a sense of self-acceptance dependent upon temporary devices that are costly to maintain. Moreover, because breast implants reinforce socially inherited thinking about women, breasts, and belonging, women may downplay, deny, or tolerate problematic breast implants until the development of an urgent change catalyst. These overlooked psychosocial concerns may contribute to breast-implant-related morbidity and mortality. Therefore, women with breast implants need strategies to increase their psychological flexibility so they can bring their whole selves forward when navigating the powerful thoughts, feelings, and beliefs while living with breast implants, considering their removal, or recovering from explant.

Learning Objectives:

Help social workers know to consider breast implants as part of a complete biopsychosocial hx and assessment of patients who identify as women
Identify strategies to increase the psychological flexibility and coping skills of women before, during, and after breast implant removal
Understand the psychosocial, psychological, and women's health issues associated with breast augmentation, reconstruction, and explant
Understand how women's well-being is affected by the intersection of the FDA's 2021 and 2022 breast implant safety alerts and society's sexual objectification of breasts

9:45 am – 10:00 am
Break / Vendor Networking
10:00 am – 11:30 am


Treating Domestic Violence Offenders:
"The Healing 2 Healthy" Therapeutic Model


Charles Frazier, DSW, MSW, LCSW

H2 treatment process applies a strength-based methodology using a proprietary 5-S model helping clients leverage areas of personal capability to extract key issues, examine gaps, educate themselves, and enhance their effectiveness throughout custom modules. The model builds ownership and accountability into the modules, so clients emerge with practical plans that intrinsically motivate and whose positive impact is sustainable. By the end of treatment, the client should be able to acknowledge his past behaviors, recognize healthy conflict resolution options, and exercise those healthier choices. The goal is for the client to foster healthy relationships in the future and to avoid Crossing The Line.

Learning Objectives:

To understand why traditional DV Offenders interventions have not worked
To explore how masculinity contributes to the violence in our communities
To provide insights on how trauma and domestic violence are interrelated
Define components of the "Healing 2 Healthy" innovative DV Offender Group Intervention (H2) focusing on treatment rather than psychoeducation

11:30 am – 12:45 pm
Lunch (on your own) / Vendor Networking
12:45 pm – 2:15 pm


"Aging in Place" You're Not Alone:
Finding the Right Choices for In-Home Solutions


Learning Objectives:

Identify the concept of helping clients "Age in Place"
Identify the systematic planning process for "Aging in Place"
Identify the continuum of resources available to assist clients plan for "Aging in Place"
Define the power and value of having a "trusted" case manager or social worker that is a professional client / family advocate who brings to life the "You Are Not Alone" philosophy and model
Identify the spoken and unspoken fears of clients confronted with who struggle with "home care" planning

2:15 pm – 2:30 pm
Break / Vendor Networking
2:30 pm – 4:00 pm


Adolescent Substance Use Disorder:
Best Practices in Residential Treatment 

Edward Driver, LCSW

This presentation defines best practices in adolescent substance use disorder (SUD) treatment in residential settings.

Learning Objectives:

Admission Process & Criteria for Admission
Residential Treatment Center VS  Partial Hospitalization Programs
Treatment Planning
The role of the Treatment Team
SUD Programming
Strengths & Weaknesses of a Point System
Strengths & Weaknesses of a Rewards Incentive Program
Strengths & Weaknesses of Behavioral Contracts as a Consequence for Maladaptive Behaviors
Benefits of a Security Band System
Integrating Academics into Adolescent SUD Residential
The use of Psychotropics in Adolescent SUD Residential
Registration Options
Register by Fax: (866) 929-1217
Register by Email: lesliea@socialworkfoundations.com
Register by Mail: Social Work Foundations, P.O. Box 110, Westmont, IL 60559
Make checks or money orders payable to:
Social Work Foundations
Tax ID # 64-0844253
Method of Payment:
Check, Purchase Order or Credit Card
(Visa, Master Card, American Express, Discover)
Refund Policy: All registrations are final! NO REGISTRATION REFUNDS. Registration fees are transferable.
ADA Accommodations: If you require special accommodation or support of any kind to attend this conference, please contact Leslie Abrahamson at 630.234.0164.
Plan your stay in the Naperville area for the Chicago Social Work Conference!
Choose from these fine hotels (blue map markers) near the NIU Naperville facility (red "home" marker). Some may offer an "NIU Rate" discount, so be sure to inquire when booking your room. We've added some popular restaurants (green) in the area. The Freedom Commons marker is the closest restaurant spot to the conference facility. It offers 13 different dining establishments for a quick lunch break.
Come for the Chicago Social Work Conference, Stay For The Fun!
After all your hard work, you deserve a vacation! Whether you stay for a long weekend or a full week, we have a few suggestions. The immediate area near the NIU Conference Center as well as the city of Chicago offers entertainment for every interest.
Downtown Naperville offers a variety of excellent restaurants to satisfy any taste. There are also charming shops and a beautiful River Walk. Visit the City of Naperville website for details.
DuPage County includes the surrounding area near the conference that can be accessed within 30-45 minutes where you can find so many fun and interesting things to do. Visit their website.
Chicago offers practically endless entertainment options from restaurants, museums, shopping, theater, cultural attractions, festivals, and a spectacular lakefront. Metra Trains take you from the Naperville train station to Union Station where you can walk to or grab a cab, bus, or rideshare to access any activity. Visit Viator Tours for some ideas.
Nature
Museums
Naperville
Chicago
Activities
Shopping
Sports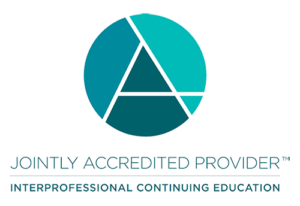 CONTINUING EDUCATION CREDIT
Continuing Education Productions /CEP
2023 Chicago Social Work Conference
August 17-18, 2023
Naperville, IL
Joint Accreditation Statement
In support of improving patient care, this activity has been planned and implemented by Amedco LLC and Continuing Education Productions. Amedco LLC is jointly accredited by the Accreditation Council for Continuing Medical Education (ACCME), the Accreditation Council for Pharmacy Education (ACPE), and the American Nurses Credentialing Center (ANCC), to provide continuing education for the healthcare team.
Amedco Joint Accreditation #4008163.
Social Workers (ASWB) Credit Designation:

As a Jointly Accredited Organization, Amedco is approved to offer social work continuing education by the Association of Social Work Boards (ASWB) Approved Continuing Education (ACE) program. Organizations, not individual courses, are approved under this program. State and provincial regulatory boards have the final authority to determine whether an individual course may be accepted for continuing education credit. Amedco maintains responsibility for this course. Social Workers completing this course receive 13.00 Clinical hours, including 3.00 Ethics, 1.00 Mandatory training continuing education credits.
SOCIAL WORKERS
The following state boards accept courses offering ASWB ACE credit for Social Workers: AK, AL, AR, AZ, CA, CO, CT, DC, DE, FL, GA, HI, ID, IL, IN, IA, KS, KY, LA, ME, MD, MA, MI, MN, MS, MO, MT, NC, ND, NE, NH, NM, NV, OH, OK*, OR, PA, RI, SC, SD, TN, TX, UT, VT, VA, WA, WI, WV*, WY
*OK: Accepts ASWB ACE for live, in-person activities but not for ethics and/or online courses.
*WV: Accepts ASWB ACE unless activity is held live in West Virginia.
LPCs/LICENSED PROFESSIONAL COUNSELORS
The following state boards accept courses offering ASWB ACE credit for Counselors: AK, AR, AZ, CA, CO, CT, DC, FL, GA, IA, ID, IL, IN, KS, MA, MD, ME, MO, ND, NE, NM, NH, NV, OK*, OR, PA, TN, TX, UT, VA, WI, WY
AL: Activities without NBCC approval may be approved upon receipt of documentation prior to the activity BEFORE the event. No approvals afterward by the board. (Please send course details to your licensing board for approval BEFORE the event.)
MI: No CE requirement
MFTs/MARRIAGE AND FAMILY THERAPISTS
The following state boards accept courses offering ASWB ACE credit for MFTs: AK, AR, AZ, CA, CO, FL, IA, ID, IN, KS, MD, ME, MO, NC, NE, NH, NM, NV, OK*, OR, PA, RI, TN, TX, UT, VA, WI, WY
AL MFTs: Credits authorized by NBCC or any other state licensing agency will be accepted.
MA MFTs: Participants can self-submit courses not approved by the MAMFT board for review.
MI: No CE requirement.
ADDICTIONS PROFESSIONALS
The following state boards accept ASWB ACE credit for Addictions Professionals: AK, CA, CO, CT, GA, IA, IN, KS, LA, MO, MT, ND, NM, NV, OK, OR, SC, WA, WI, WV, WY
CASE MANAGERS
This program has been pre-approved by The Commission for Case Manager Certification to provide continuing education credit to CCM® board certified case managers. The course is approved for 13.00 CE contact hour(s).

Social Workers, LPCs, MFTs, Addictions Professionals, Case Managers – See complete SW CE info below

13 Continuing Education Credit Hrs. Included

Ethics and Mandatory Training Hours Included